Auction#03
Current bid: $165
Artist: Kandy Hurley
Subject: Towering Giants
Format: Canvas Wrapped Print
Size: 18×25
Out of stock
There is no bid for this product
Description
Subject: Towering Giants
Towering Giants The Sequoia Sempervirens or more commonly called California Redwoods or Coast Redwoods are anything but common. These Giants tower over the earth and if you are fortunate to visit a strand you'll feel the quiet magic of these majestic trees. This image was taken in Rockefeller Grove at Humboldt County California.
Format: Canvas Wrapped Print
Size: 18×25
About the Artist
Kandy Hurley is a fine art photographer , based out of California
http://www.kandyhurleyphotography.com
Kandy Hurley Photography / Grimalkin Studio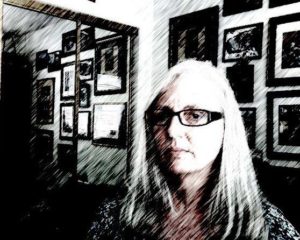 Only logged in customers who have purchased this product may leave a review.