Auction#104
Current bid: $225
Artist : Sam Yoo
Subject: Stairway to Sea
Format : Metal Print , Floated Mount
Size : 30(w) x 20(h) – please click image to see full frame / dimension (displayed thumbnail is cropped)
Buy it now reduced up to 70%  !
Help JumpStart the launch of the ALS Precision Patient Progression Research project

1 in stock
This auction is closed
There is no bid for this product
Description
Subject: Stairway to Sea
Format: Metal Print & Floated
Size: 30(w) x 20(h)
– please click image to see full frame / dimension (thumbnail is cropped)
About the Artist: Sam Yoo
Sam Yoo is a self-taught photographer based out of San Diego.  With each photograph he attempts to illuminate the beauty in the ordinary things that are easily overlooked.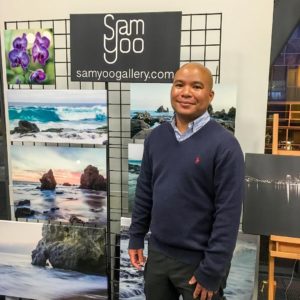 Only logged in customers who have purchased this product may leave a review.